Bicycle

Website Design & WordPress Development

Save money and time, sell your bicycles fastly and on budget!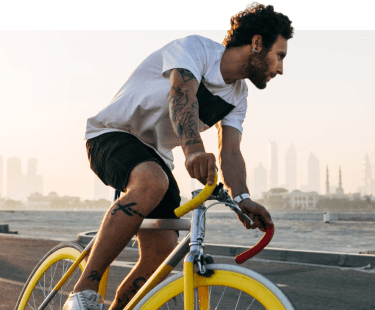 Bicycle
Stores
With the increase of global warming and climate change awareness, bikes have become common to the urban environment. And so have online bicycle stores. The bike trend has entered the world of web development, big style. Do you want a simple ordering form for your bike online shop, or more of a full pack integrated DTC eCommerce platform? We can do both.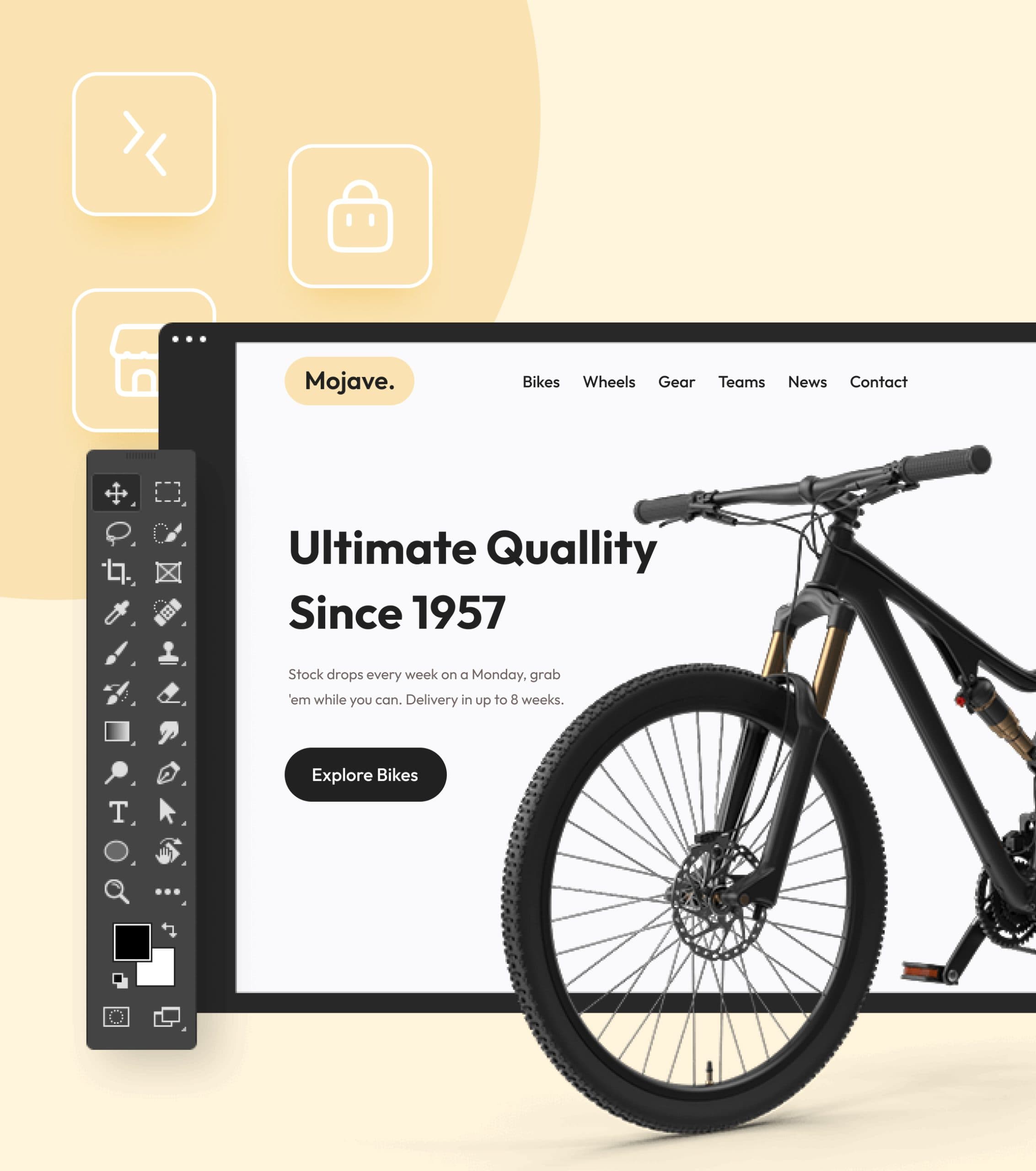 Services
Stay focused on your business, our team will take care of your website. We will provide you with an unique, extraordinarily designed bicycle store, prepared for the sole purpose to sell bikes online.
Services
Stay focused on your business, our team will take care of your website. We will provide you with an unique, extraordinarily designed bicycle store, prepared for the sole purpose to sell bikes online.
Be different. Stick out from the competition. Our team will tell your company's story, representing its authenticity and outstanding web design. Provide your customers with the best user experience, created according to the latest industry trends. We can help you attract new clients with exceptional web design.
We will develop your bicycle shop website following the latest industry trends. Not only will your website be fast and easy to manage, but it will also provide a ground for building a stable online business.
Handle business transactions seamlessly, offering secure checkout to your customer. Get competitive payment processing rates, custom payout schedules and dozens of payment providers.
You don't need any programming skills in order to manage your website's content. CMS is a user friendly software that allows website owners to publish content easily. You will have maximum control over your website and will be able to regularly update product lists and other content.
Did you know that mobile first shops rank higher on Google? They create better user experience and they are faster. Provide unforgettable journey to all your buyers no matter what device they prefer.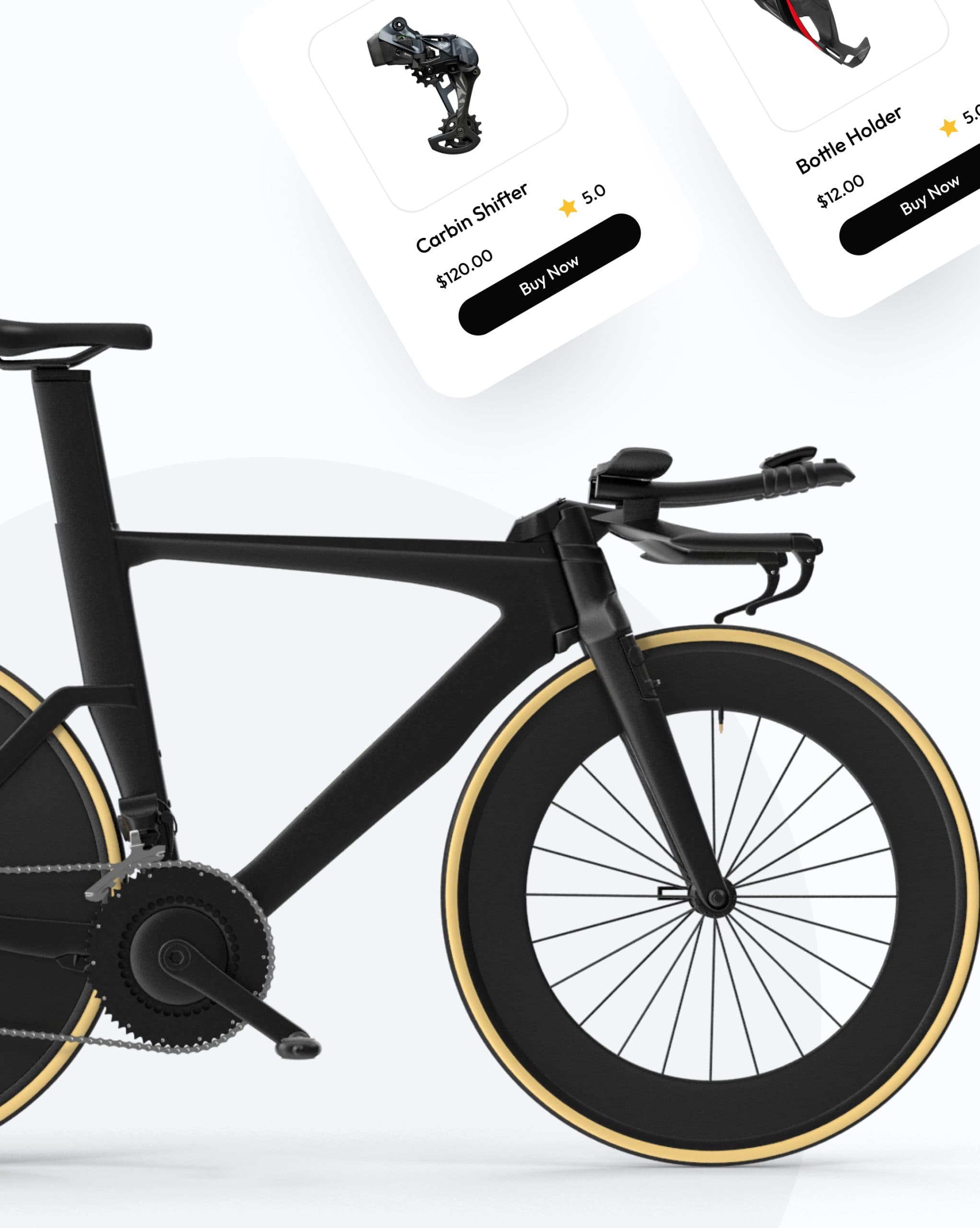 Elevate your biking business with our tailored e-commerce development services. We design intuitive online stores for bike and gear sales, featuring custom configurators, real-time inventory, and mobile optimization to provide an unrivaled shopping experience that keeps your wheels spinning ahead of the competition.
We will make your website visible on Google. All our solutions have been created in a way that ranks websites faster than your average web agency solutions. Rank your business in Google Search in 6 months with our SEO service. Better visibility can lead to more sales.
Dealing with fatal errors or minor issues? We can identify and resolve most emergency WordPress bugs that you deal with in an hour or less. If you don't want to bother with tech support, website's maintenance, we can simply watch your back. We will take care of your web presence, so you can be focused on what's important - YOUR BUSINESS.
Imagine that you have information about all fans of your bike brand stored, so you can easily invite them to the next event, inform them of new products, new features, etc. Email marketing, search engines optimization of eCommerce websites, retargeting - these are only a few of the tactics that we have expertise in.
You want to cooperate with more businesses? eCommerce integration targeting businesses can establish your bike shop as a reliable B2B partner.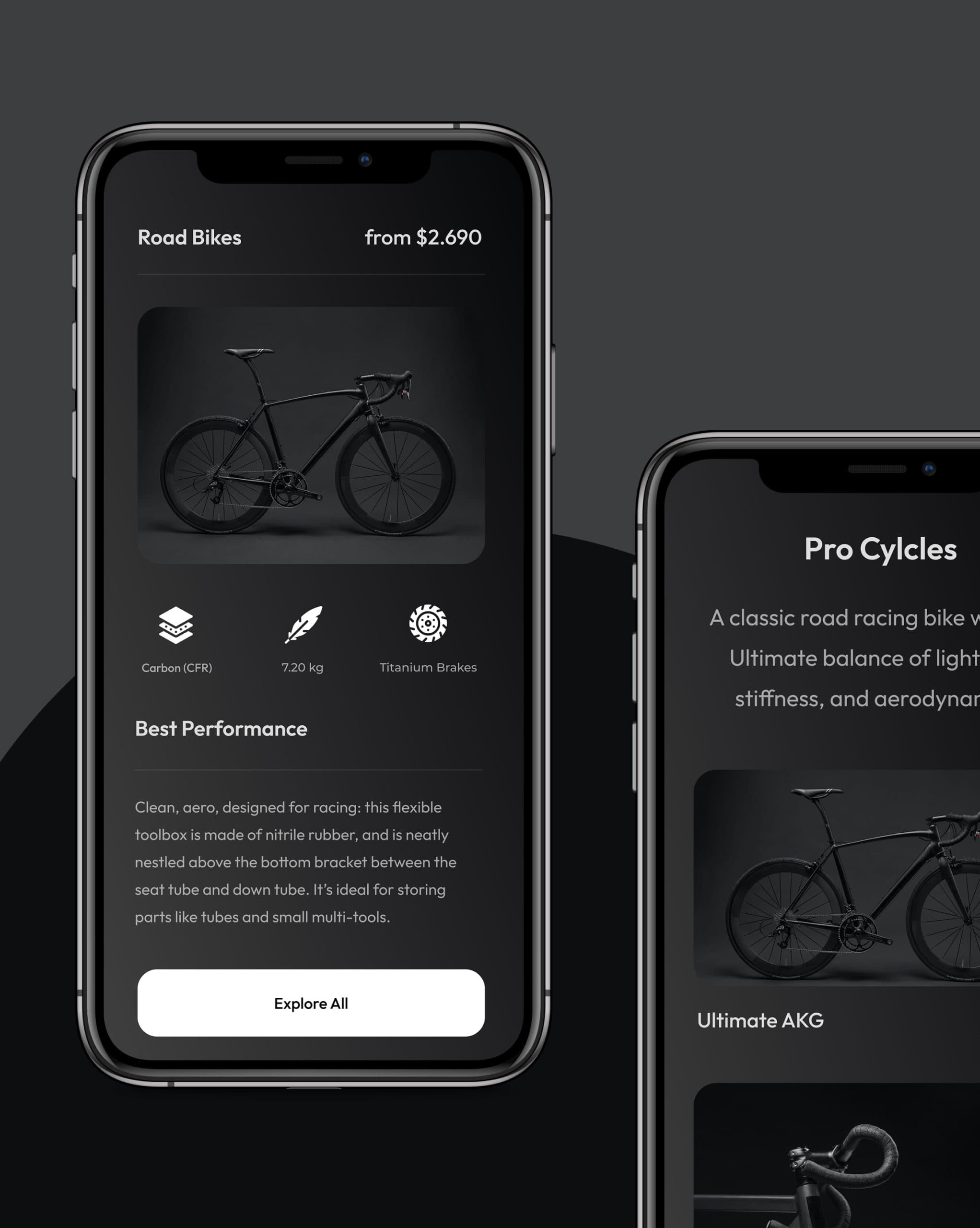 Our
Stack
We've worked with some of brightest Sillicon Valley start-ups, as well a range of established European business.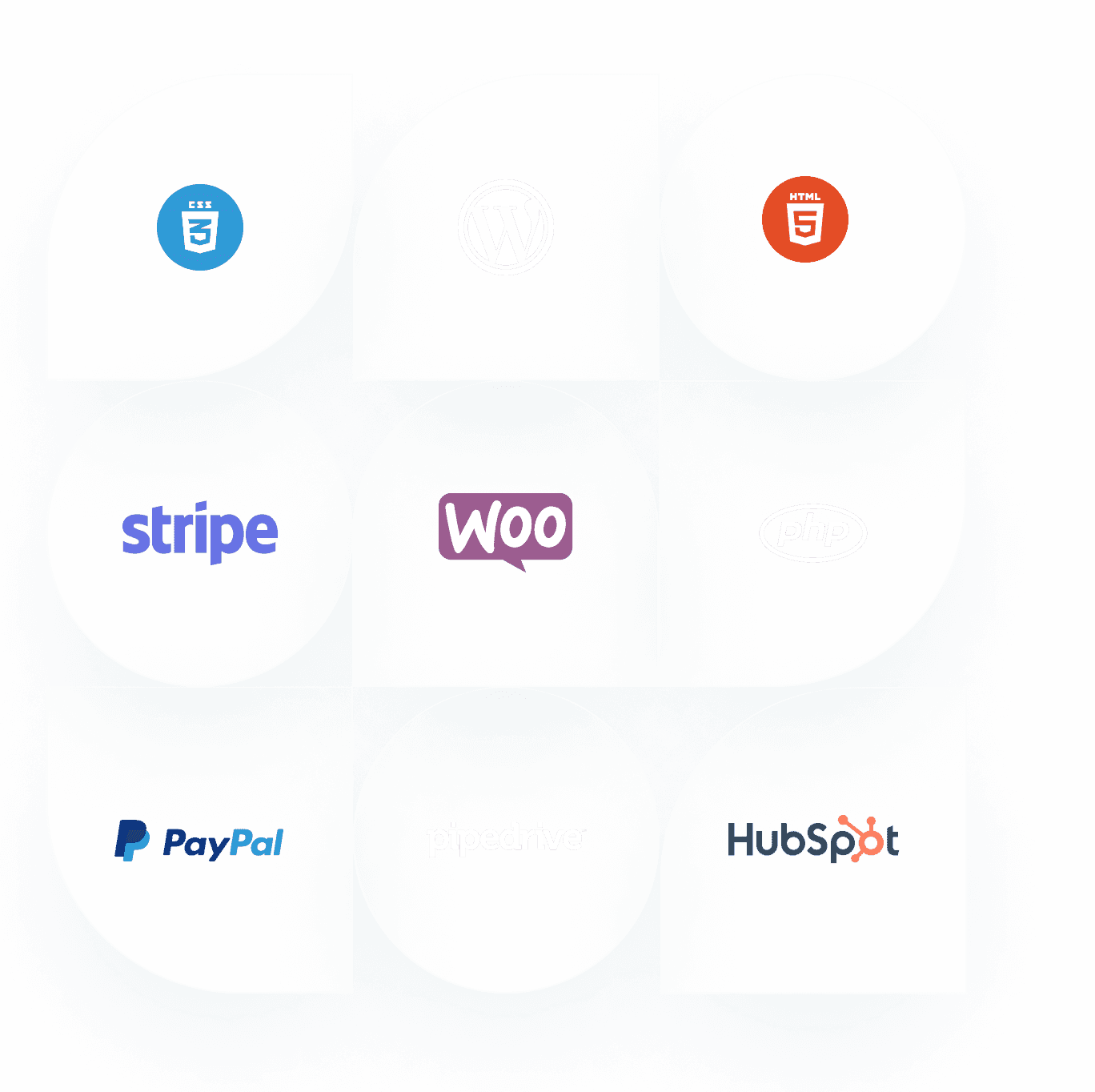 Frequently Asked
Questions
DTC stands for the Direct-to-customer way of communication and sales of bikes. It is a new methodology for eCommerce shops which takes their products directly to their buyers. Direct to consumer is when brands sell directly to their end customers without selling through other channels such as a retailer, distributor, or wholesaler.
First, you have to choose a CMS that will suit your shop needs. Choosing the right CMS will enable you to easily edit your product information, add more content, and make small changes that can improve your online wellbeing. WordPress and WooCommerce give a lot of possibilities for various shops, small and large ones, with great customization options. It is always a good option to choose a web development agency that can do it more professionally. Try to choose one that has a proven record of creating eCommerce websites of high quality and be sure to like their work.
Be sure to make simple and straightforward navigation.
Enable payment gateways that suit your customers.
Optimize your store for search engines and make it fast.
Start by creating an eCommerce store with a simple, clear, and appealing web design. Make sure that customers can easily find the product that suits their needs. By optimizing your webshop, you are making sure that Google will rank it higher on a search list. Be sure to develop good communication with your clients. Always answer their questions and offer your help if needed.
First, be sure that your website works flawlessly. Always double-check every change that you make.
Make your website load in under 2 seconds and design it to be mobile-friendly.
Maintain relationships with your shoppers and earn their trust.
Post high-quality content that will accomplish their expectations.
If not sure what works best for your business, test various landing pages until you find one that will convert the most.
WooCommerce
Shopify
Magento
Squarespace
A nice eCommerce bike shop is an ideal way to present your bikes to a worldwide audience
Web Excellence, Just a
Click
Away
We pride ourselves on delivering unparalleled web solutions tailored for you. Not sure where to begin? Book a call with us. If your vision is clear and ready, use our project form to outline your needs, and we'll be in touch promptly.