Custom eCommerce Development for
uWeed

- A CBD Industry Leader

Our team transformed uWeed's digital presence with a custom eCommerce platform tailored to the CBD market, offering a seamless integration with Xentral ERP and Cubyn fulfillment, optimized for speed, user experience, and technical SEO.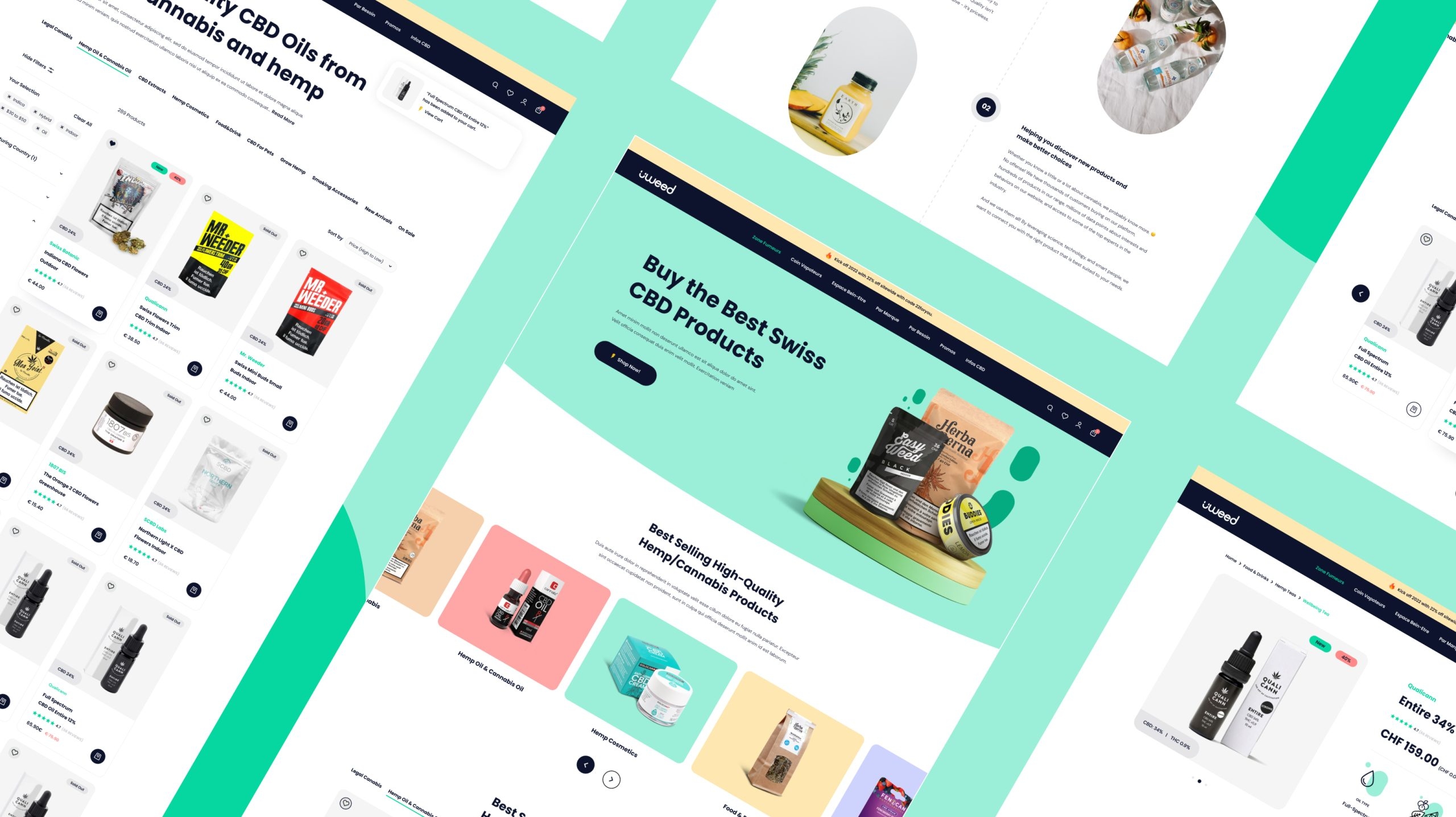 Project Overview
uWeed, a CBD industry leader, needed an online platform that would stand out in a competitive market. The project entailed building a fast-loading, responsive website that not only passed the Core Web Vitals but also seamlessly connected with essential business tools for inventory and order management.
Services
Discovery & Strategy

Custom API integration
Services

Poppins Bold anchors uWeed's digital presence, offering a modern touch that stands out in the e-commerce CBD space. A fresh green, pure white, soothing aqua, and deep navy color scheme reflect the brand's organic and tranquil essence, facilitating an inviting and intuitive shopping experience.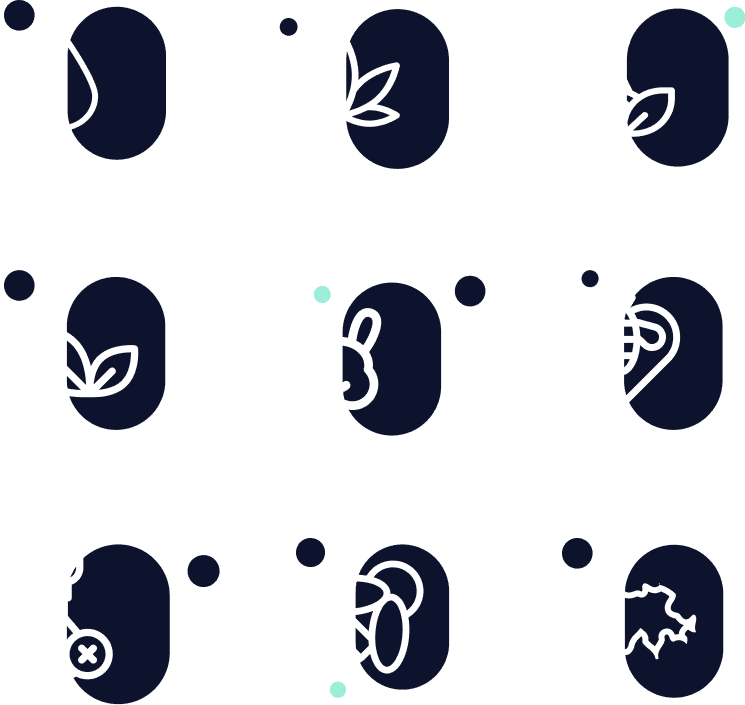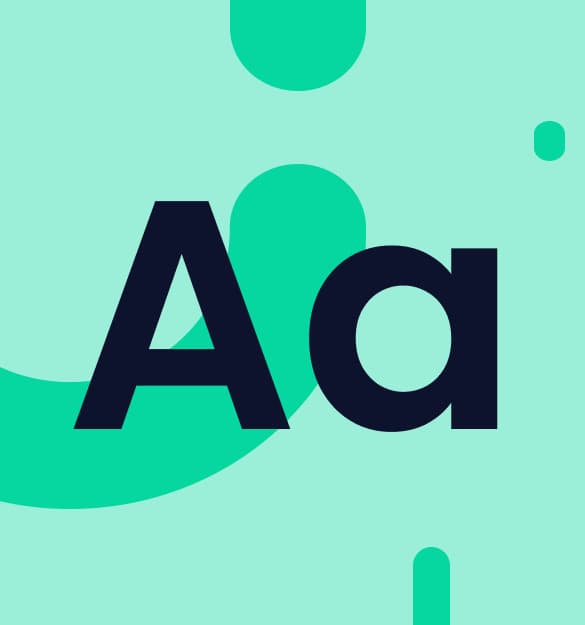 Challenges & Objectives
The CBD market is growing, and uWeed aimed to stand out with an online presence that was not just a storefront but a destination for wellness. The primary challenges were to develop a website that was quick, responsive, and flawlessly passed Core Web Vitals. Moreover, integrating a central ERP for product management and a fulfillment API was crucial to streamline their operations.
Solution
To tackle these challenges, we relied on WordPress and WooCommerce to build a custom platform optimized for speed and technical SEO. We developed custom API connections with Xentral ERP to centralize product management and with Cubyn for efficient order fulfillment. These integrations allowed for seamless back-end operations and an agile front-end that catered to a fast, informative, and user-centric shopping experience.
Through careful planning and collaboration with the client, we were able to create a website that not only looked professional and visually appealing but also provided an exceptional user experience. We incorporated a range of features that enhanced the website's functionality, such as an intuitive navigation system, shopping cart, payment gateway, and real-time inventory management.
Seamless Integrations & User-Centric Design
Our collaborative approach with the client facilitated the creation of a website that perfectly balanced aesthetic appeal with operational efficiency. Key integrations were implemented to ensure intuitive navigation, a frictionless shopping cart experience, secure payment processing, and dynamic inventory management.
Custom features
Through robust API integration, we granted customers instant access to real-time data, simplifying the shopping journey. The intuitive design guides users effortlessly to the right product, mirroring the personal touch of an in-store experience online.
Quick Shopping
Thanks to its robust API, customers get instant access to live data and up-to-date offers. With uWeed, shopping online has never been so easy. Our intuitive interface helps you find the products that are right for you with no hassle. It's like having your own personal assistant guiding the way to the perfect product suited just for you.
Presentation optimization08
Presentation optimization
We ensured that the website was optimized for search engines, making it easier for customers to find the client's products online. Our expert developers also ensured that the website was secure and reliable, providing a seamless shopping experience for customers.
On All Devices!
What makes uWeed so great is allowing you to order everything from edibles and tinctures to vapes and concentrates in one place. We create website optimizes for all devices, no matter where you prefer to make your purchase. That means you can shop on the go or from the comfort of your own home.
Extra Features
The website grasps the user's attention by alternating between several background and text color combinations.
Results
Following the launch of the custom eCommerce platform for uWeed, significant improvements were observed across various performance indicators: Core Web Vitals and Performance: The new website passed the Core Web Vitals with flying colors, showcasing excellent performance in speed and responsiveness. Operations and ERP Integration: The integration with Xentral ERP was executed flawlessly, ensuring streamlined operations without any disruptions to uWeed's business processes. Conversion Rates: Post-launch, the website achieved a conversion rate of 3.2%, marking a nearly 1% increase compared to the client's other businesses within the same domain. This uplift reflects the site's superior user experience and operational efficiency.